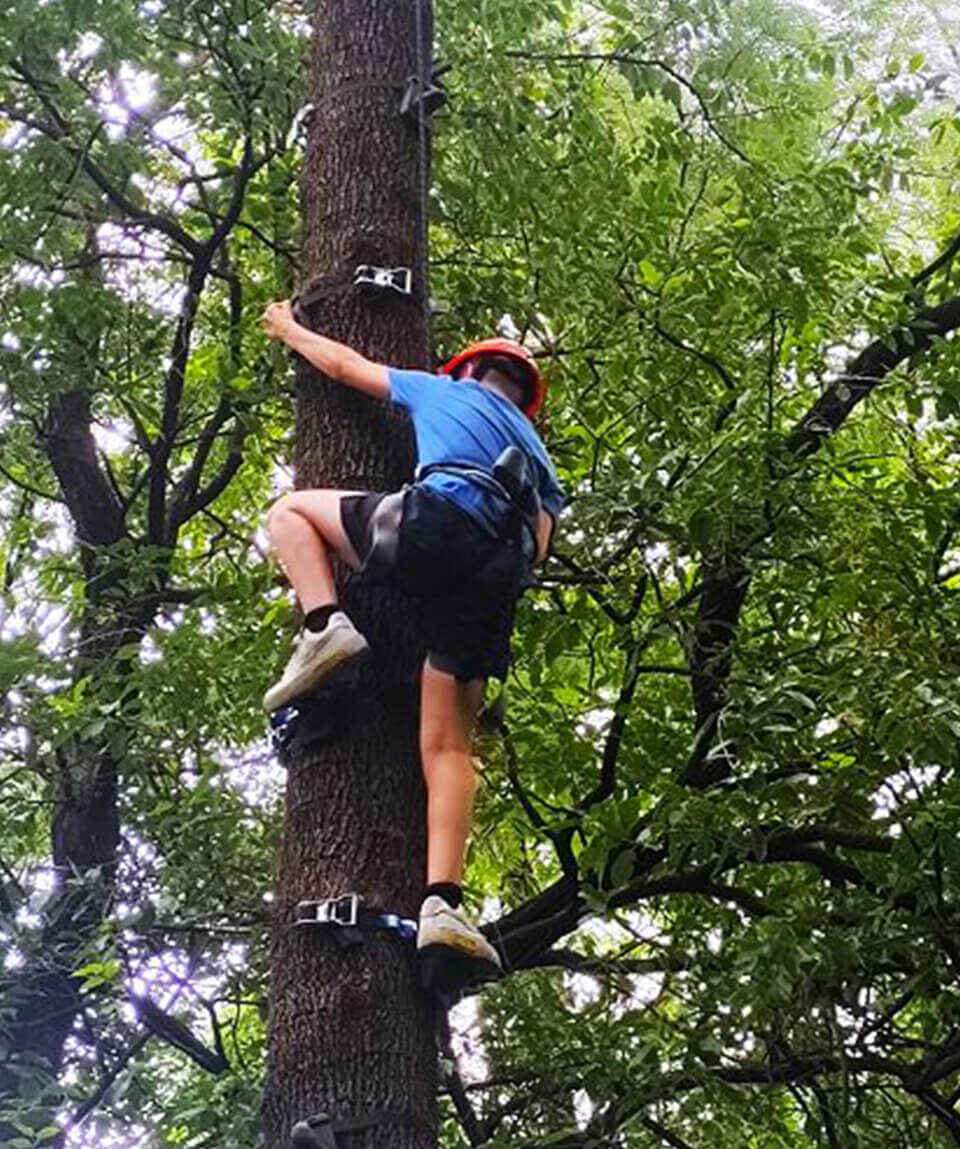 Ape Climb Adventure Activity
From: ₹500.00
Reviews 0 Reviews

0/5

Vacation Style Holiday Type

Activity Level Challenging

Group Size Small Group
All about the Ape Climb Adventure Activity.
Ape Climb possesses all the technical elements ofmountaineering but does not take place in alpine conditions. It is, therefore, a sport in its own right. The objective is to experience a versicle climb on a tall tree using nothing but your hands and feet. It is about defying gravity at all odds, and also about testing your physical and mental strength. The exhilaration of completing traverse leaves you "pumped up" and rejuvenated topped up with an unparallel view. An all this adventure happens above the bed of tea plantation in presence of an experienced Instructor.
Time: Daily (10 AM – 5:30 PM)
Rules & Policies:
Signing of indemnity is mandatory.
Wearing safety gear is compulsory.
Participant/s are solely responsible for your health and safety.
The tour package inclusions and exclusions at a glance
What is included in this tour?
Items that are included in the cost of tour price.
Safety Gears.
Safety harness belt
Short training before the adventure starts to make sure that you have a smooth and unforgettable experience
What is not included in this tour?
Items that are not included in the cost of tour price.
Shoes
Transportation is not provided. But we are always happy to guide and assist. Big coach/bus may not be able to access the road beyond the highway to our location.
Any insurance and other emergencies
Visa fees or any entry fees
Any room accommodations
Liquors, beers and bottled beverages
Photography accessories like cameras etc.